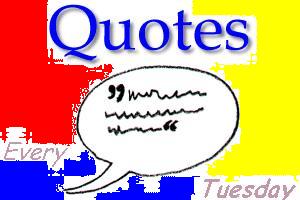 Mi ciudad no es la más bonita o la más querida, pero sí la que más cerca de mi corazón está.


-Ni idea de quién es esta frase pero la encontré
aquí
.
Every person is proud of his home, even if he or she was not born in a big, cosmopolitan city, or if his hometown is nothing more than five old houses with a church in the middle of a park.
Otavalo, my hometown, does not have the history of a long-established city like Paris; however, it has the history of ancestral, fighters Indians, who supported 300 years of Spanish oppression. Otavalo is not the economic capital of the world like New York, but it is the place where different races have their own means of working in order to make a living. Otavalo is a small, beautiful, multicultural, touristy city where there is a diversity of races and lifestyles subsisting together.
Aboriginal Indians have inhabited Otavalo for centuries, and they had their own beliefs, their own gods and their own lifestyles. However, when Spanish people came to discover and colonize America, the races mixed. The Indians and the land lost their virginity.
As a result of this, offspring of Spanish men and Indian women became the largest race and one religion became the most important throughout America. In effect, American natives were no longer the prevailing race, nor were the Spaniards. The new race called "mestizo" was conceived, and the catholic religion established.
Within the colonial period, Otavaloans Indians worked as slaves in the "obrajes". They were small textile industries owned by Spaniards, who made the Indians work for too many hours.
Indians were not the only slaves at that time; Otavalo also received hundreds and hundreds of Africans who were brought as human chattels. They usually had to do harder work than the Indians for all their lives without getting paid.
Two centuries after the colony, Otavalo is one of the few cities where numerous Indians did not give up their practices and still live and maintain their own costumes, clothing traditions and even their own language. They have kept costumes and traditions such as popular dances in the streets, bringing food to the closest ones who pass away, to the cemetery, and festivities that continue having their aboriginal, colorful meaning. Indians have maintained their own clothing. Men wear "ponchos" and white pants when women wear similar clothes than the ones used by Inca Queens before the colony. Quechua, the Inca language, also has been spoken for centuries in this small touristy town.
Black people too have maintained their proper costumes in Otavalo, such as their music and rhythm brought from Africa, their own accent besides other colorful traditions; while mestizos have adopted the Spanish costumes.
The beauty of my city has attracted white people from the U.S. and Europe, and many Asians to live in Otavalo over the years.
It is an important feature to mention that people in Otavalo have their own way to live and get money depending on their races. Indians make manufacture objects, cotton sweaters, ponchos and they export these all over the world. Mestizos are owners of industries, companies, hotels, and food stores, the same as the white people. Asians have many restaurants distributed all over the city, while black people keep doing the hard work, but of course, they are no longer slaves.
I am proud to have been born in Otavalo, a small city where about five or six different races live together. Moreover, each one has its own lifestyle and business, which enriches the diversity in my small touristy city.